After passing by
the castle of Santa Cristina
, the
Brigands' Path
bends towards the
Bolsena
lake and enters the territory of Grotte di Castro. This medieval village is nestled on a tuff spit and surrounded by several artificial caves of all kinds, which are often ancient Etruscan tombs used at present for agricultural purposes.
Among the religious buildings, pay a visit to the Basilica Santuario di Maria Ss. del cropolises of the area - the ancient past of
Grotte di Castro
, when the town stood on the Civita hill and was the second most important town within the ancient Vulsino territory, ruled by the city-state of Velzna/Volsinii (
Orvieto
).
Going down towards the lake, once on the plain we pass by the archaeological area of Pianezze, which hosts one of the most important Etruscan necropolis in the area.
Here you can admire some interesting examples of Etruscan funerary architecture dating back to the VII and VI centuries b.C.
The tombs - carved out in the tuff - often display engraved interiors and, in one case, red painted details, which remind the elements that characterized domestic architecture of those times.
Suffragio, built between 1625 and 1672 on the old parish church of S.Giovanni Battista (ix-x century) and hosting an interesting collection of ancient and sacred pieces of furniture. Also the church of
S.Pietro Apostolo
, with its remarkable Romanic bell-tower (xi-xii century) is worth a visit. The centre of the village is dominated by the
Town Hall
, built in the late XVI century and designed by Vignola.
Tuscia Mirabilis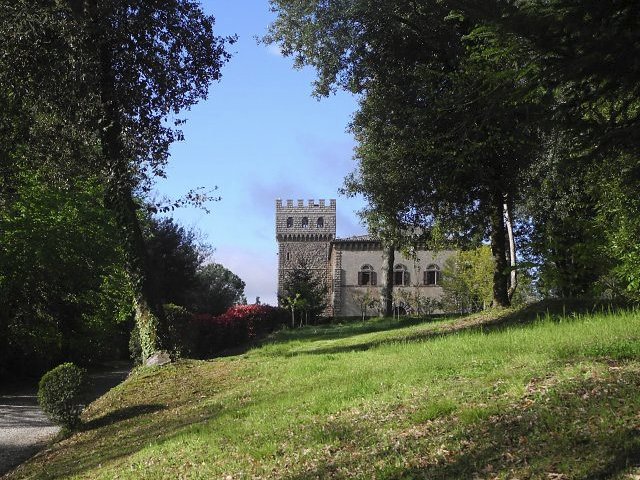 The the castle of Santa Cristina