Up along the slopes of the Volsini mounts, the road leading to Rome passed over the watershed between the
Bolsena
lake and the
Viterbo
plain, at the foot of the
Montefiascone
rise. In this area the route is dominated by the shapes of the
Popes' fortress
(which at present hosts the Museum of Architecture Antonio da Sangallo the Younger) and the Renaissance dome of S.Margherita, both lying on top of the rise. Since the route passed in front of the church of S.Flaviano, its name was often mentioned in the memories of the pilgrims in place of the real name of the town, as it happened with S.Cristina in Bolsena. S. Flaviano was founded in the IX century and was originally dedicated to the Virgin. In the following centuries it was transformed and widened for several times until 1302. The building is massive and covered by a double sloping roof, while the façade faces south and has three wide Gothic arches surmounted by a portico.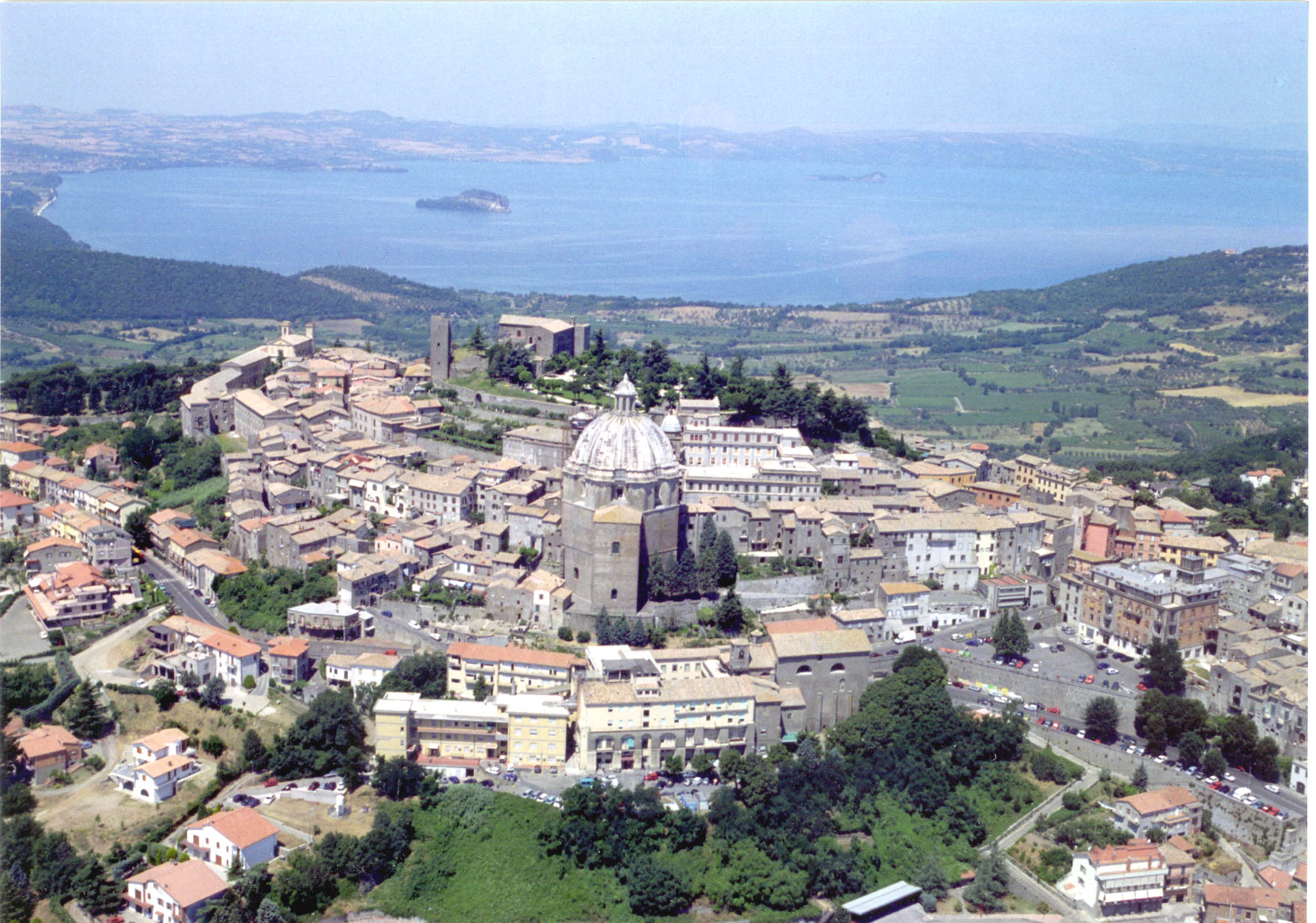 The interior appears as a result of the overlay of two different churches, connected by a wide opening.
The entrance to the upper church is on the back, while the one to the lower church is on the front. The lower church is divided into a nave and two aisles by piles and columns, which are enriched by several remarkable Romanesque capitals depicting many different subjects. After S. Flaviano, the via Francigena followed the track of the ancient via Cassia and went down to the wide plain towards Viterbo. This powerful city became one of the last important stages for the pilgrims, who were almost arrived to their final destination, i.e. Rome.