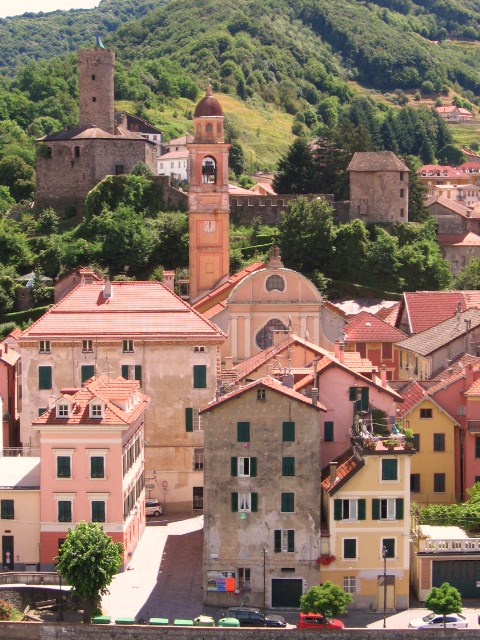 Filigree embroidery
For some time in Italy the artisans of Campo Ligure have been considered the only heirs to the art of filigree that was begun here in 1884 in the workshop of the master Antonio Olivieri. Today in the village workshops, artisans with their bruscelle, pliers of various sizes, and welding blowpipe for soldering the silver strands onto the disks, still re-invent and create embroidery in silver, or rather veritable jewels in filigree.
The value of these objects does not depend so much on the material used, but on the patience that goes into making each individual piece. Almost nothing has changed in the workshops of the craftsmen: here art and technique is indissolubly linked to the ability of a true artist. Besides the numerous artisans, who often have shops displaying local production alongside their workshops, there is also the Museo della Filigrana.
It was founded in 1984 and not only displays interesting examples of the local production, but also masterpieces collected from all the four continents. The museum plans to become an important point of reference at a national and international level for admirers of this form of art.
The area
The name Campo derives from the Roman legion encampments that were established here when Emperor Aurelius set up his garrisons in the Apennines to oppose the Germanic invasions.
The urban layout of the old town is still that of the Romans, with the two roads intersecting at right angles: the decumanus, the main road, now Via G. Saracco and Via don Minzoni, and the cardo, from tre bridge of San Michele to Piazza Vittorio Emanuele II. This also seems to be confirmed by the stategic position of the town, protected by three streams and overlooked on the fourth side by the fort with the look-out tower and castle. The tower still has a drawbridge, which is a retractable ladder placed at the height of the guard's walkway. Around the tower is the hexagonal circuit of the castle walls, reinforced on the corners with large angle irons.

Visualizzazione ingrandita della mappa